theDreamer
is this week's featured user! We love the way she layers her items to create a very sophisticated looking outfit. Check out the outfits below to see what I mean.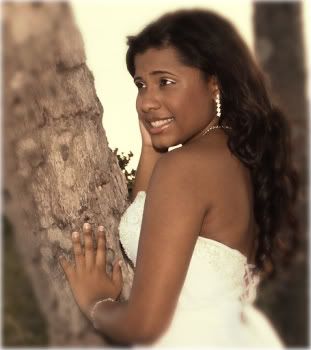 Why don't we kick things off with you telling us about yourself?
Any time someone starts a story with, "I was born in...," my eyes glaze over and I try not to yawn in their face. So I'll do my best to find a more interesting way of letting you know I was born in Puerto Rico and raised in partially in a lot of different places. I am currently living in America and I hope for my location to remain a secret.
There how was that? J
My name is Suheily (SU-HEI-LEE), and even though the idea of a nickname aggravates me, I allow most people to call me Sunflower. 'Thedreamer' is my online secret identity on most sites. (Oops!) I turned 15 years old on February 2nd, as of last month. I am bilingual; I am fluent in both English and Spanish, and a wee bit of Français. When I grow up I dream of double majoring in Psychology and Languages. I hope to learn up to 14 languages, and join the Peace Corps afterwards. On my free time I am fond of; reading, watching films or movies (I am quite the film buff), hanging out with friends, shopping, working out in the gym, and even going online. I am too inert towards being 'normal'. I'd rather be myself, thank you very much. Overall, I consider myself to be friendly, outgoing, blunt, fashion-forward, creative, ambitious, idealistic, and spontaneous. I love travelling, and find everything about the world unbearably fascinating. I am passionate about art (drawing etc), writing (poetry, songs, and stories), fashion (& make-up!), music, photography, films and film-making, and of course; designing clothes!
How's that for an introduction? *TEEHEE* J
How would you describe your sense of style?
My sense of style is quirky. While most people in my area like to dress rather dull (especially by labeling themselves), I like to do the opposite. Whatever mood I am in, is what creates my outfits. I strive for the whole bohemian/feminine/punk/eclectic/indie/chic/edgy/funky/artsy/grunge look.
What other websites do you hang out at?
Honestly, I've grown out of my addiction for the internet. I am more or less an inactive member of; Polyvore, MySpace, Facebook, Flickr, Twitter, Stardoll, Photobucket, YouTube, Formspring, Aim, Msn, including a follower of some of my favorite blogs and magazine sites.
How did you find out about Avenue7? Do you have any ideas on how we can get the 'Avenue7' word out more quickly?
I found out about Avenue7, last year when someone sent me an invite through Stardoll. I reckon you can advertise on other websites about fashion. Better yet, you can offer members something fun for the amount of invites they send out to their friends.
Tell us a little about what you use Avenue7 for and why?
I used to use Avenue7 to kill time. But now it's not about being bored. Whenever I feel inspired or in the mood: I create. I love to design outfits and then try to make them look real through this site. It's just one of my favorite ways to express myself. My fashion sense has actually improved thanks to my constant outfit making. I love the feeling of creating something beautiful even if I was feeling sad, because that suddenly cheers me up. That's how I feel about my art, and I am glad fashion can be a part of it.
Tell us how you go about creating an outfit? Where do you get your inspiration from?
I get my inspiration from anything and everything! I could be reading this month's issue of Teen Vogue or Seventeen and instantly want to create an outfit. Nature, art, photography, flowers, the internet… it all inspires me! What can I say; I've been bit by the fashion bug. And I am not planning on letting this fever go anytime soon. =D
What are your 3 favorite outfits on Avenue7 and why?
1. This was my very first favorite outfit. I am well aware that everyone loves it, but how can you not? I'd wear this in a heartbeat.
2. This outfit is one of my favorites because it goes to show that you CAN be a 'Rocker' or 'Goth' and still look chic and glamorous. Edgy is so IN. Me HEART Balmain!
3. This outfit shows that being different is cool. I love its quirkiness.
And even though its message is 'anti-fashion'; this is fashion. It shined without even trying. Proving that this person has something better than fashion 'sense'; it's called style. Well in my world it is.
What fashion trends are cool where you live now?
Like I mentioned before, most people where I live are fashion-impaired. What was popular last season is the new fashion statement now. Okay, maybe I am exaggerating, but I am not joking. Gladiator sandals, berets, patterned scarves, ankle boots, studs, big headbands, basically what we've been obsessing over for a while and sort of moved on from. Me? I love trying anything new, trendsetting is what I do. ;D
What are 3 items in your wardrobe you can't live without?
I can NOT live without my collection of purses/cross-body bags, my hats (berets and fedoras), and my collection of leggings (I can't stop wearing them!). Of course I am obsessed with shoes, but these are my current obsessions.
Lastly, any suggestions for things you would like to see on Avenue7 and shout outs to people?
First of all I'd like to say how happy the chance of being featured user of the week makes me! Thanks Avenue7, this really means a lot to me. Not so long ago I wished for myself to be a featured user. J
As much as I adore A7 I think it needs a little work when it comes to creating outfits options. We should be able to see our entire favorite items in each selection, so that when we create an outfit we can use what we favorite ages ago. In addition to outfit selections, we should definitely make a wider range of options in selections. The 'accessories' option definitely takes up the most space and should be more organized.
We should also be given the chance of decorating our stylebooks. Like on any social networking sites, I'd love for the chance to download my own background and adding music would be nice too. I'd like to give a shout out to everyone that has commented, given love, rated, and been great to me on A7! All of you are fabulous and deserve the best.
I appreciate your support and feedback.
Thanks again for making me Featured User of the week!
Tu sais que tu m'aimes,
Thedreamer